Highlights & Specifications of Green Gates
The ultra-modern community accommodates various specifications and features that have been incorporated within this luxurious residential project.
Power back-up: Individual power back-up generators will be provided for each block. 100% power backup in 6 seconds.
Surveillance system: All the apartment blocks will be fitted with Central CCTV surveillance system to monitor the safety and well being of the residents in and around the complex.
Security: The entrance to the complex is a modernized access-controlled keyless card entry system for restricted entry & safety.
Internet and Wi-Fi: The apartments are fitted with high-speed internet for better browsing and surfing options. The apartments will also be fitted with concealed cable TV connections.
Reticulated gas connection: The apartments will have centralized reticulated gas connection so that the residents save time, money & space.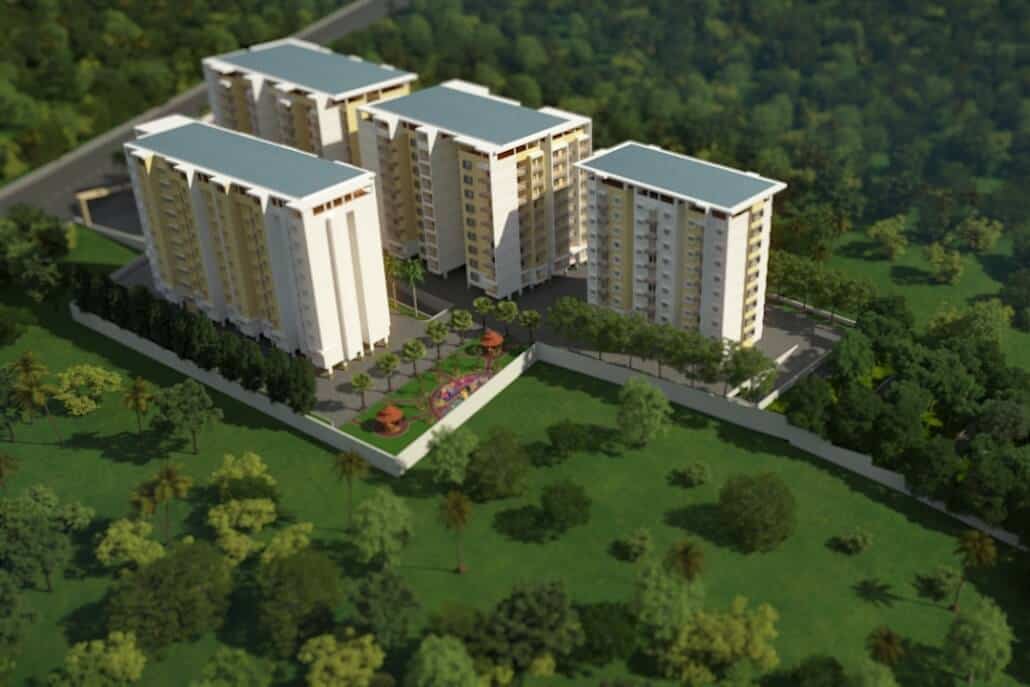 Fully covered truss roof: All terraces of the apartments will be fully covered in order to enhance the life of the building as well as lend an aesthetic feel to the apartment buildings.
Intercom: The apartments will be provided with well-networked, high tech intercom system connecting all apartments and commonly to security.
Fire protection & Public Addressing System: Every block will have its own stand-by fire protection system which would be put to use in times of emergencies or mishaps.
Sewage treatment plant: An effective STP, sewage treatment plant, that plays a vital role in the process of removing contaminants from sewage to produce liquid and solid (sludge) suitable for discharge to the environment or for reuse, will be provided at Green Gates.
Rain water harvesting:
Making the most of the rains in Mangalore, an intelligent eco-friendly rainwater harvesting system will be installed for the project.
Water Treatment plant: In order to deal with the looming shortage of water, it is imperative to treat the waste water generated by domestic use. The apartment will have an intelligent WTP system to recycle water for water security.
Vehicle Service: Chauffer driven vehicle service for senior citizen.
Visitors Car parks, Nurses & Drivers Stay facility.
Entrance Plaza: Green Gates will have a grand entrance plaza along with a security kiosk in order to monitor the movements in and out of the building for security and convenience purpose.
Enhanced features like emergency call button in all Blocks.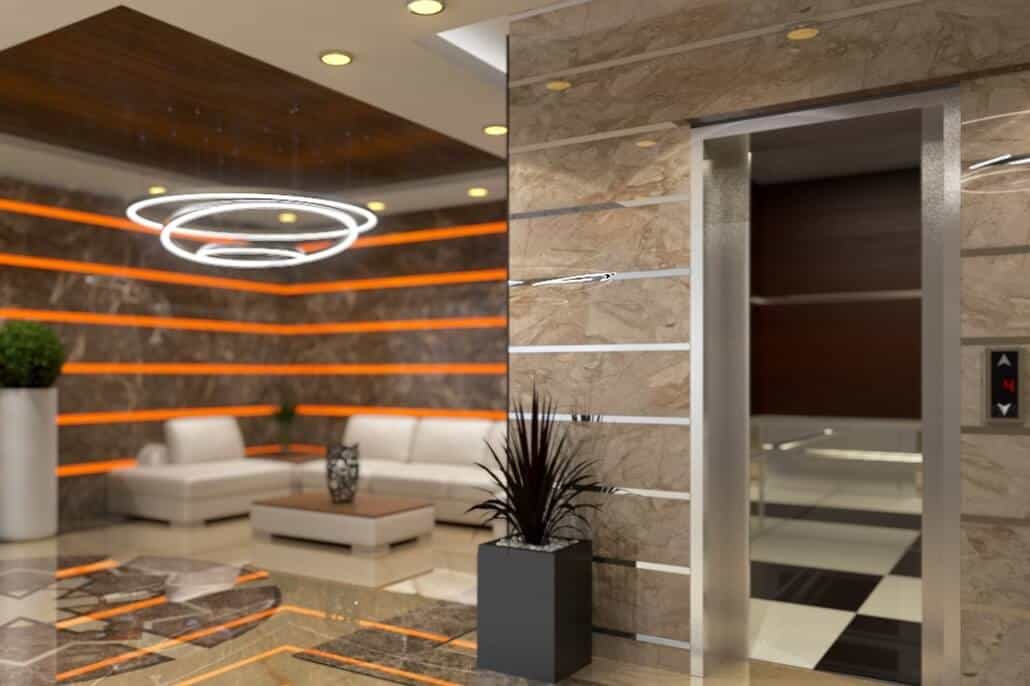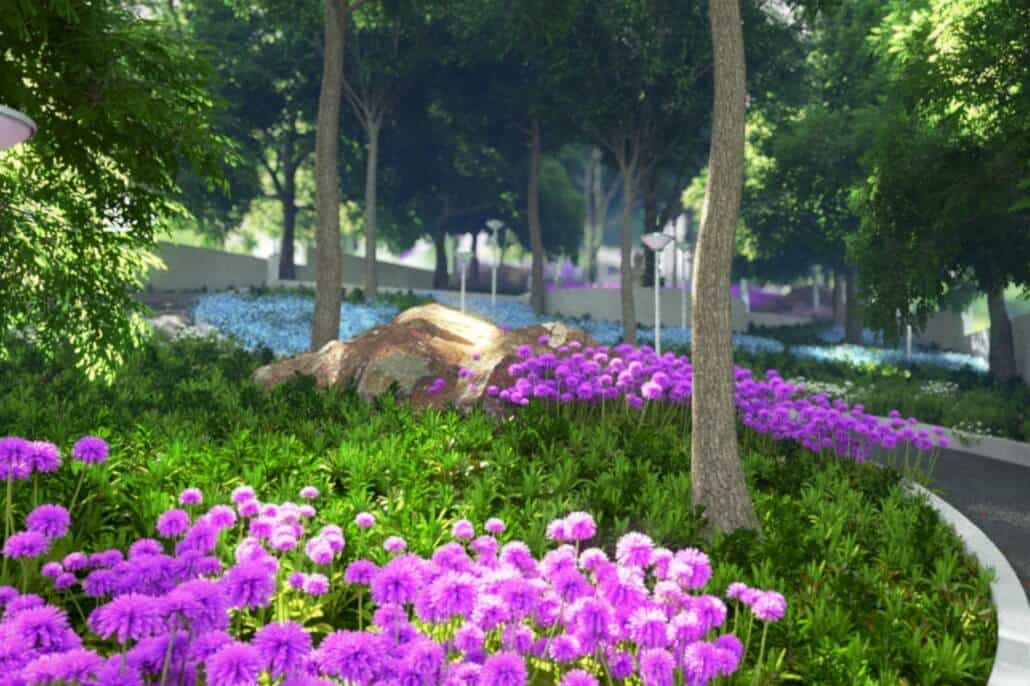 Special Features
65% of open green land provided for green belt and healthy atmosphere.
Ozone Purification plant is installed in swimming pool.
Sunken free bathroom floors with German Technology sewage installations.
Pressure Regulating Assembly is incorporated to maintain high water pressure in all plumbing installation.
High quality of water treatment plant is installed to achieve 6.5 to 8.5ph purity.
One button press will provide Nurses, Drivers, Ambulance assistance on Emergency.
Geriatric Services, Part Time Cooks facility available on call.
Free Membership for all residents in Clubhouse.
Separate stair cases from ground floor to Basement to prevent entry when fire rose up.
Living, Kitchen & Dining room:
The living rooms will display superior quality vitrified tiles 2 'x 4' flooring and skirting.
The walls and ceilings in the living, kitchen and dining rooms will be painted with premium plastic emulsion paint.
3" Granite champering skirting provided on vertical shape below the glazed tiles to avoid dirt accumulation in corners.
Bedrooms:
The bedrooms will come with fine quality vitrified /ceramic tile flooring and skirting for that appealing look that will suit your taste and style.
All the walls and ceiling in bedroom will be painted with premium plastic emulsion paint.

Night foot lamps in all Bed Rooms.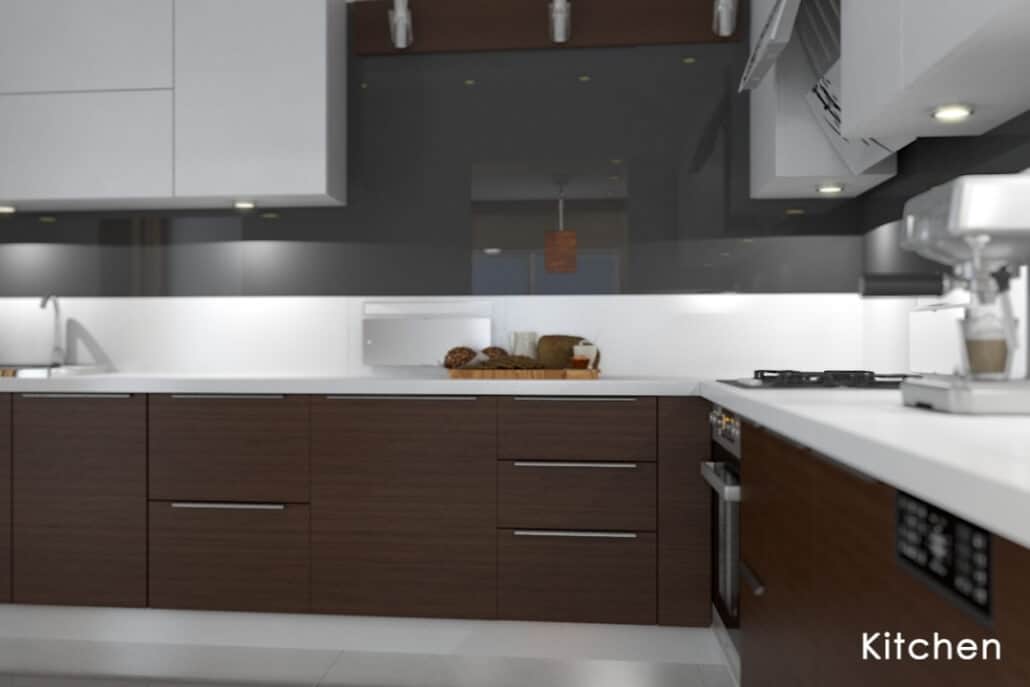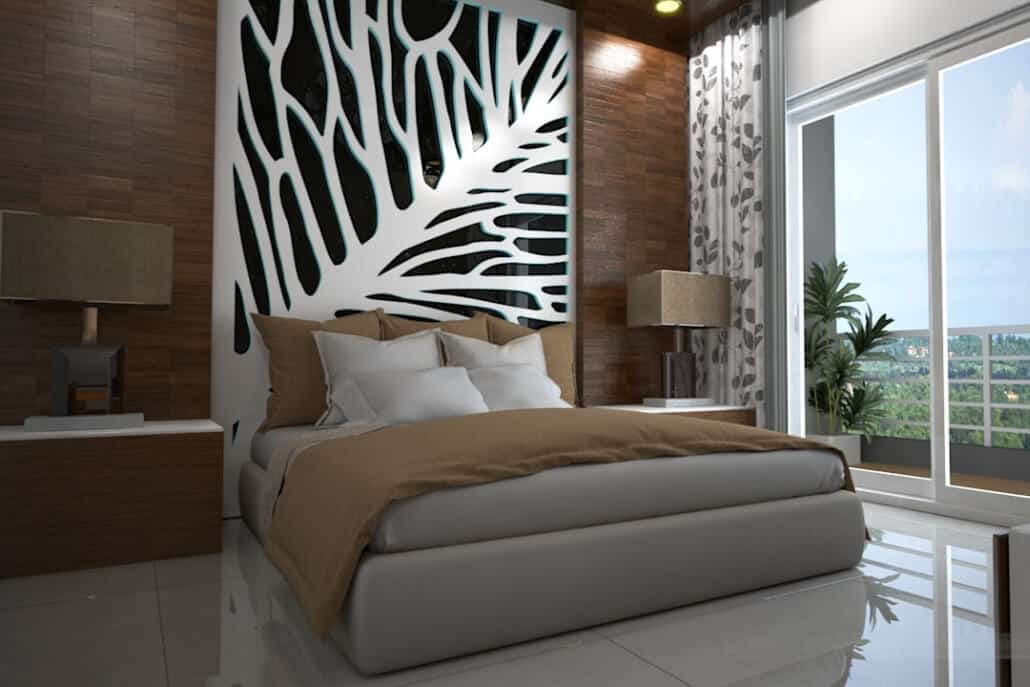 Balconies / Utilities:
Balconies and utilities will have superior quality anti-skid ceramic tile flooring and skirting for superior finish & safety.
The balconies will also have concrete, mild steel hand railing.
All the balconies in the apartments will be painted with premium plastic emulsion paint.
Staircase (Fire Exit Staircase):
Every staircase will be complete with concrete treads and risers.
The walls covering the staircases will be coated with texture paint to match the urban look of the apartment.
Granite steps and risers.
4'- 6" wide steps as per fire dept norms.
Electrical Connections:
All the apartments will come with concealed PVC conduit with copper wiring Finolex or equivalent.
The apartments will be fitted with modular switches from Legrand / Havels / Panasonic
Doors/Windows:
Teak wood frame and Panel Door Shutter for Main Door.
Flush Door Shutter with Skin for all Internal Doors.
FRP Door for all Bathrooms.
High quality aluminium window and sliding doors.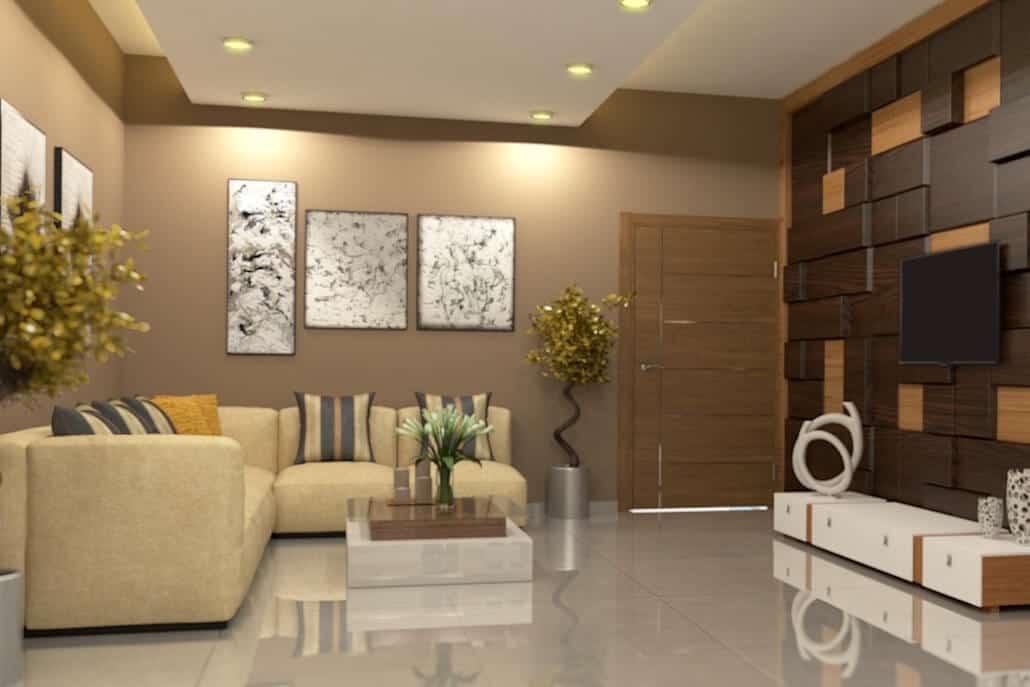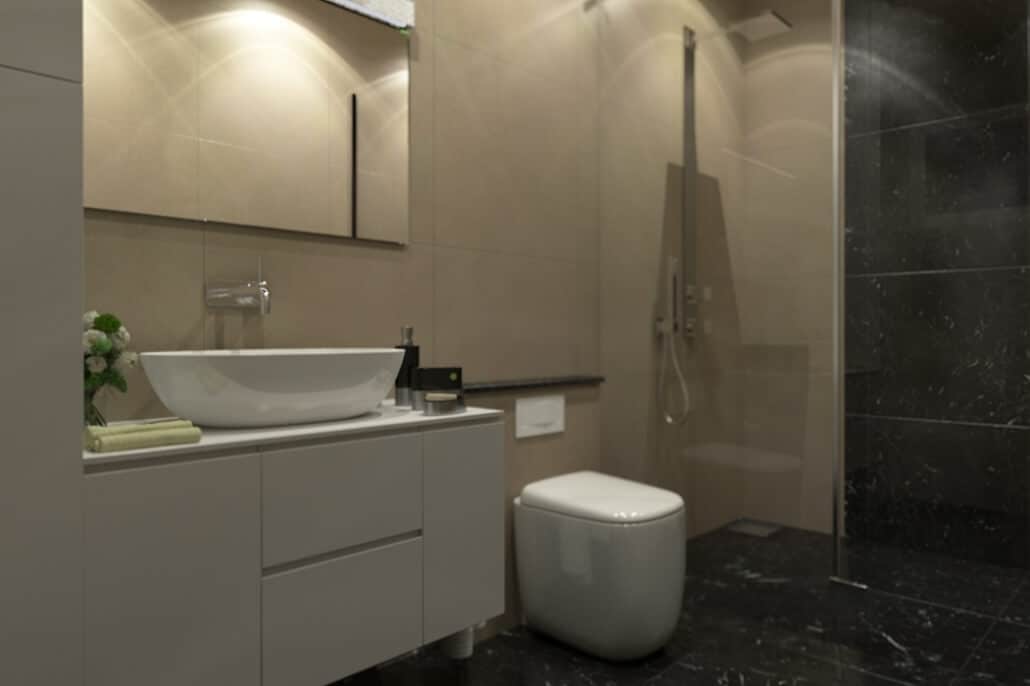 Bathroom/rest rooms:
In order to avoid any mishaps, the bathrooms will be fitted with RAK or equivalent anti-skid ceramic tile flooring.
The walls and ceiling will be finished with high quality ceramic wall tiles from brands like Johnson or equivalent.
Doors will be fitted with high quality corrosion & rust resistant bolts & hinges.
Windows will be made of premium quality aluminium specially designed and manufactured sections.
Superior quality branded bathroom fittings from premium brands like Jaquar or equivalent.
Top quality branded PVC & CPVC pipes and fittings will be provided for all the bathrooms. Provision for hot water heater/geyser.
Solar water Heater system.
Common Areas:
All the common areas will be covered with granite flooring and skirting.-The walls will be coated with appealing texture paint to give a premium look.
High quality plastic emulsion will be applied for the ceiling.
The common areas will also have concrete parapet along with mild steel handrail.
Lifts
Total 2 no of ELEVATORS (1 no of 8 – passengers) of reputed make each in all blocks
All lifts are high speed (1.75 M/S to 2.25 M/S)
All lifts are attached with ARD.
All lifts are on collective Basis Operation.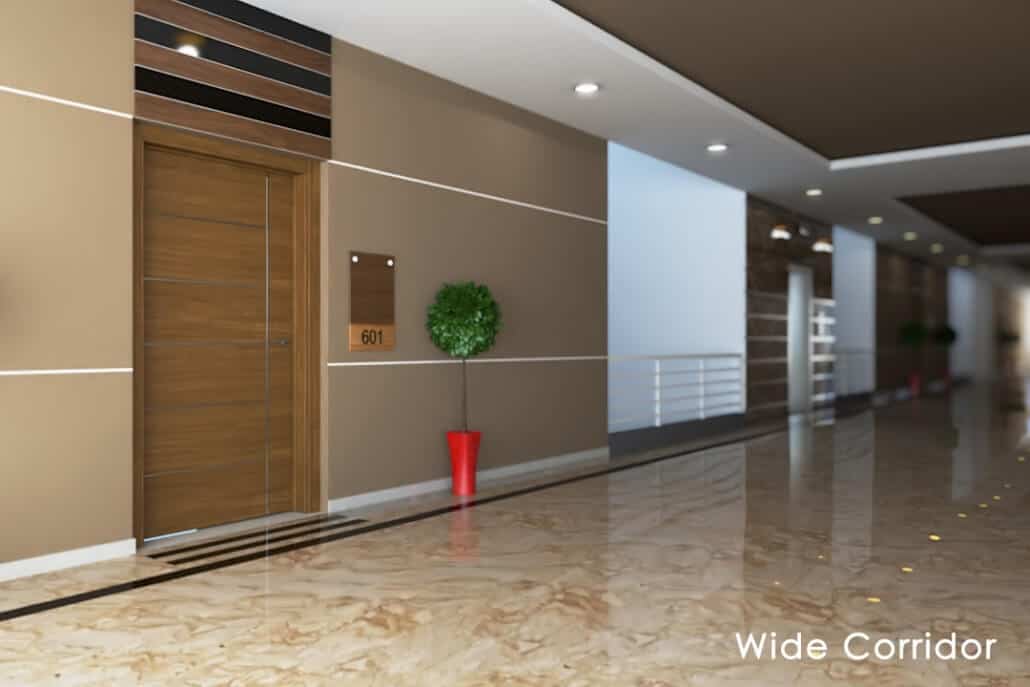 Car Parking Areas
There will be two entirely covered parking plots for every block. One parking lot will be in the ground level and the other one will be allocated in the basements to meet the needs of the residents.
Separate parking lots dedicated to visitor's cars on ground level for easy access.
Separate rest room will be provided for the driver too.
Structure
The basic structure for each apartment will come with a basement, ground floor and nine-storied RCC structure.
All the external walls in the complex will be built by using laterite masonry. The internal walls will be built using solid block masonry for prolonged life.